Perpetual Kid has some new stuff already and I think these are the cutest skull pillowcases I've ever seen. And the Skull Pacifier is just awesome. I think I might get one for myself.

Tokidoki Double Skull Pillow Case Set - $28.99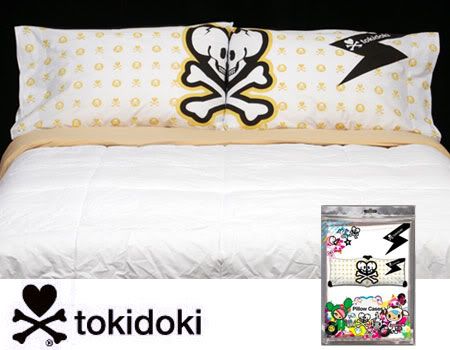 Skull & Crossbones Pacifier - $7.99
I like this even better than the one I posted a couple of weeks ago. And it glows in the dark!