A few weeks ago I got an email asking if I wanted to try KFC's new Cheesy Bacon Bowl. Are you kidding? Of course I would LOVE to try it! Being a huge fan of KFC to begin with, there's no way I could miss this opportunity.

In case you haven't already heard, KFC's Cheesy Bacon Bowl features a generous serving of creamy mashed potatoes, layered with sweet kernel corn and loaded with bite-sized pieces of crispy Popcorn Chicken. The entire bowl is drizzled with signature home-style gravy and topped off with a shredded three-cheese blend – and now, a layer of bacon. For only $3.99

A few days later, I got home from work and found this waiting for me: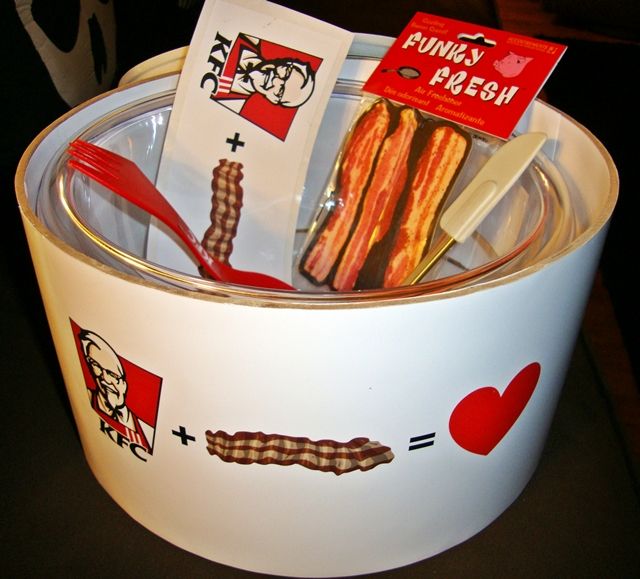 So exciting! This Cheesy Bacon Bowl Taste Test Kit had:

Spork and spatula – to get in every nook and cranny of the Cheesy Bacon Bowl's six delicious layers

A bowl inside an awesome KFC + Bacon = Love "hat box"

KFC Gift Checks and a gift card (to buy the gas to get me there)

A Bacon Air Freshener and a "KFC + Bacon = Love" Bumper Sticker

I must give my apologies to the nice woman who sent this to me because it took me a little longer than I thought it would to actually get to KFC. But, I finally made it this weekend and, WOW, that Bacon Bowl was delicious! I'm already dreaming about going back to get another one.
Now here the even better part - I get to give one lucky follower a Cheesy Bacon Bowl Taste Test Kit! That's right, it's a giveaway! All you need to do is leave me a comment about how much you really want to try the Bacon Bowl and why. I'll take comments for the next three days and then pick a random name out of the KFC + Bacon = Love bowl. Please don't leave an anonymous comment as I'll need to email you to let you know if you've won! After you leave a comment, head on over to KFC.com to check out their new bacon-centric commercials.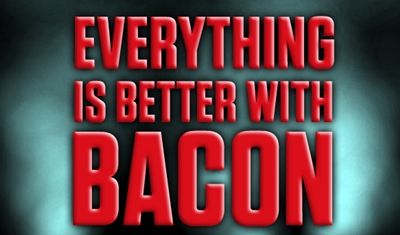 Good luck!