It's almost like Christmas in July, just with more skulls. I stopped by my local Deal$ store this weekend, which is kind of like a dollar store, and they have the Halloween stuff out already. Hello? It's the middle of the freakin' summer! It's stupid to complain since I was able to pick up these plastic skull wares for crazy cheap, but really, aren't we getting a little ahead of ourselves with the holidays? There's nothing worse then walking into a store in mid-October and hearing Xmas music.

Anyhow, if you have any of these stores near you, the skull separated tray was $3, the skull bowls were $1 and the pack of four skull tumblers were $1. They also had plates but I really don't have any room left in my kitchen for anything else. Which sucks because I know I'm going to keep buying more skull stuff whenever I see it.

(please excuse the crappy cell phone pictures)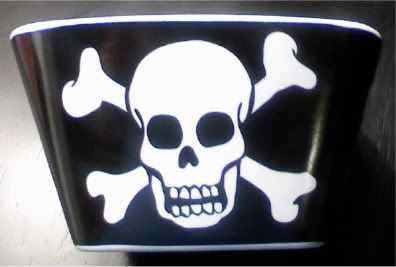 Seriously though, isn't mid-July a little early to be putting out the pumpkins?