BocaJava is having a Father's Day promotion where shipping on all orders is only .99¢. I've been dying to try their Maple Bacon Morning Coffee and the only thing that's stopped me is that the shipping is usually almost as much as the coffee itself. I've already placed my order because I can't pass up this sweet deal.

MrBaconpants recently did a great review of the Maple Bacon Morning Coffee and it was all thumbs up.

Maple Bacon Morning Coffee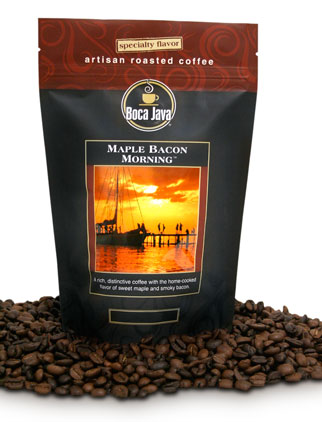 The .99¢ shipping is only for a limited time, the offer expires 6/21/09 ( shipping is regularly $7.95).

I'm not able to link directly to the Maple Bacon Coffee but you can easily find it in the Coffee section under Flavored Coffees.