I really have to thank my friend Matt for forwarding me the link to Crystal Head Vodka.

It appears that a Dan Aykroyd viral video has been spreading the last couple of days with him touting his own vodka and there was speculation that it was a hoax, partially because the story behind the vodka and Dan's video is a little weird. The inspiration behind Crystal Head Vodka is the story of 13 crystal heads. You should really head on over to the site and check it out for yourself.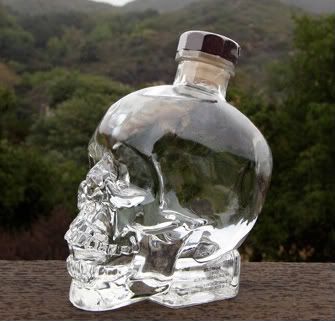 The accurate glass rendering of a human skull was designed by artist John Alexander and the glass skull bottle is made by Bruni Glass in Milan, Italy. The vodka is produced by Diamond Estates Wines & Spirits Ltd, out of Newfoundland water triple crystal filtered through herkimer diamonds (aka double-terminated quartz crystals).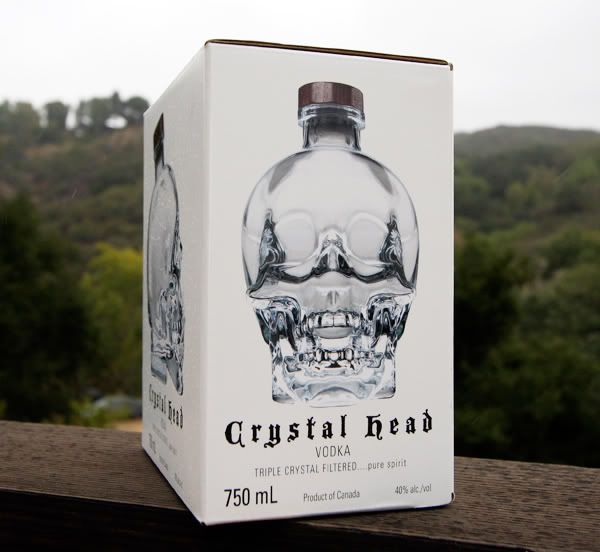 Personally, I don't care what Dan Aykroyd has been smoking because he's made possible this amazing glass skull bottle for the vodka that for which I will soon be scouring the local liquor stores. Truthfully, I'm not much of a drinker but if could make Bacon Vodka to serve from this awesome skull bottle, my life would come full circle.


**pictures borrowed from NotCot