I finally had to replace my Jeremy Fish bunny skull shower curtain. As much as I loved it, plastic shower curtains only last so long. I was super happy when I found this sugar skull shower curtain at HowCool.com. I was only $19.14 and it's nice quality too. Looks awesome in my bathroom!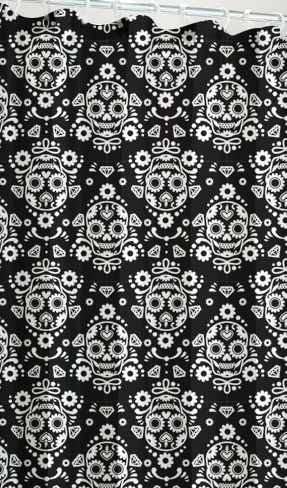 And here it is in my bathroom, next to my sparkly skull soap dispenser, which I bought for full price at Bath & Body Works but you can get on clearance right now for only $3. Move fast though!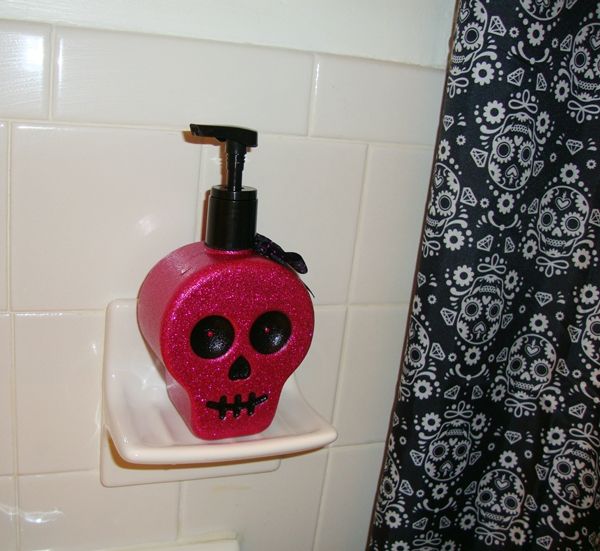 Staying in the sugar skull theme, they also have these fancy pillows:
Die-Cut Sugar Skull Pillow - $14.74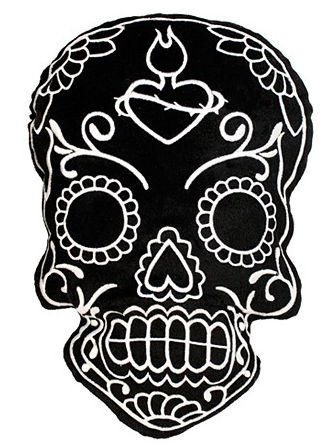 Sugar Skull Muerte Pillow - $10.58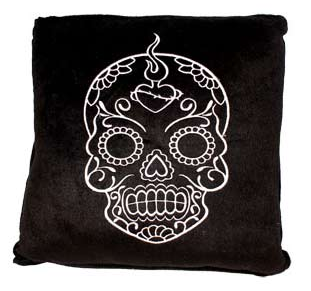 I'm about maxed out with the amount of skulls I can decorate my bathroom with. I've got the shower curtain, hand towels, bath rug and soap dispenser. About the only thing I don't have in there is a skull toilet seat but I'm thinking that might be overdoing it?