I have just discovered the most exquisite jewelery from the French designer Lydia Courteille. If I had a home to hock to invest in these gems I probably would. Then I'd wear all my finery to Mickey D's to eat from the Dollar Menu for the rest of my life.

Lydia Courteille creates her hand-crafted, limited edition or one-of-a-kind masterpieces from diamonds, rubies, green garnets, white and yellow sapphires and other precious and semi-precious stones such as jade, pink jasper and onyx in white gold and rhodium settings. There's only one retail location where you can fondle and purchase these fantastic pieces of art, in Paris on a quiet stretch of rue Saint Honoré.

Mere words don't do these justice....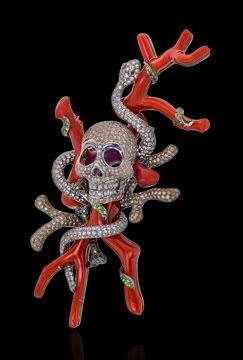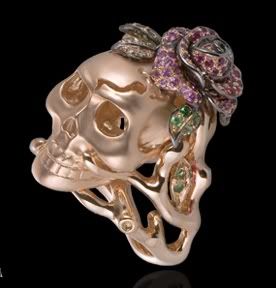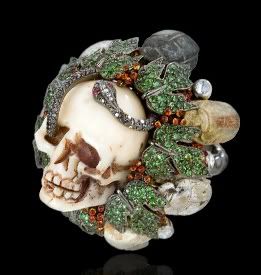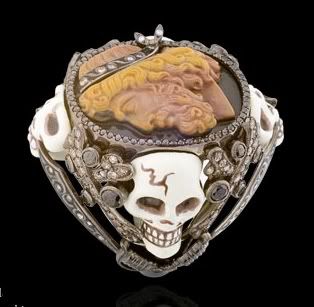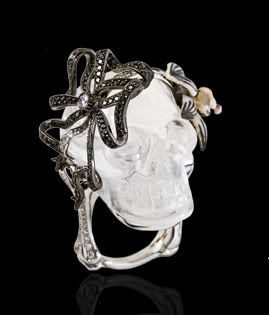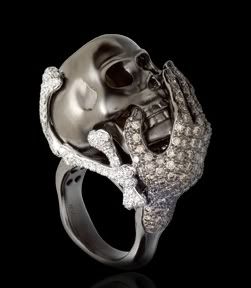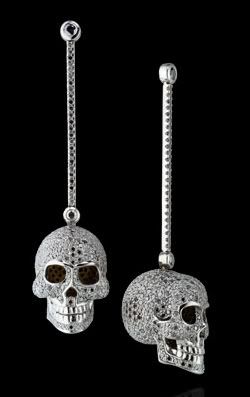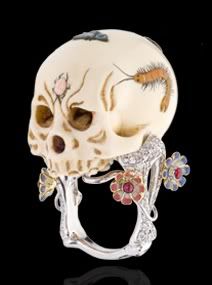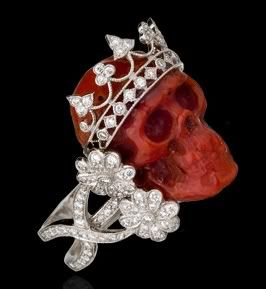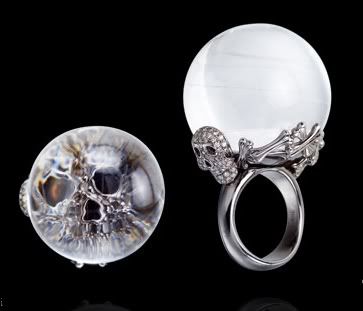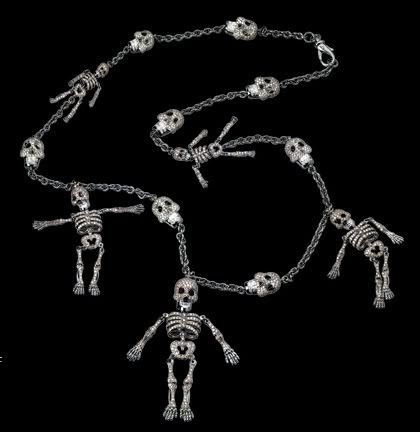 At approximately $10,000-$30,000 per ring, I don't harbor any illusions that I may one day own a design from
Lydia Courteille
but they're so beautiful that I'm happy just looking at them.