I don't get out to toy stores much but I really should make a point of it. If I had, I surely would have picked up this Play-Doh Breakfast Time Set while it was still readily available. Bacon Play-Doh mold! You can still find it on Amazon but the sellers want anywhere from $34.95 to $99.99 for it. Still $34.95 doesn't seem too terrible to be able to squeeze out some Play-Doh bacon with the family.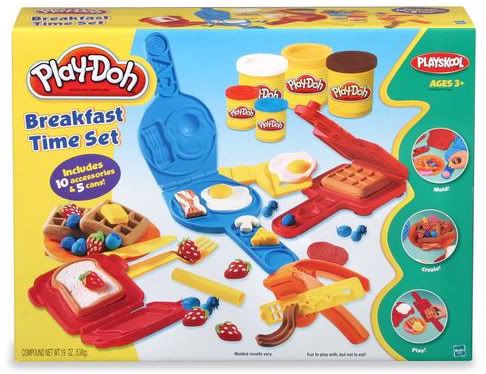 Another amazing Play-Doh set that is now hard to come by is Play-Doh Operation. How morbidly wonderful is this?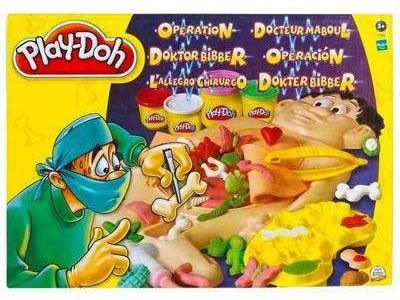 Seems like this was mainly available in the UK and you can still find it online if you search hard enough. Someone needs to keep me up to date on these things.