Anyone remember how crazy I went when
Crystal Head Vodka
was released in that awesome skull bottle? When times that by 10 and you may understand my manic need to own these four day of the dead skull bottles from
KAH Tequila.
KAH Tequila Blanco
Intense sweet notes of cooked agave, followed by a spicy white peppery punch.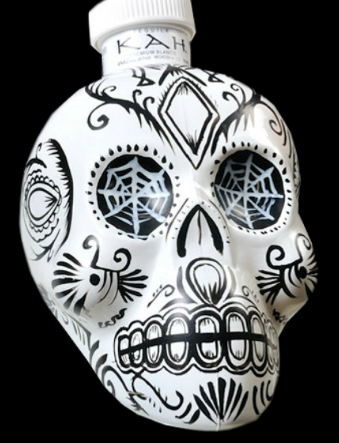 KAH Tequila Anejo
Aromas of coffee, chocolate and tobacco. Vanilla and spice notes.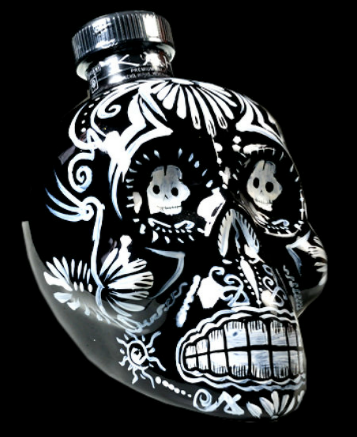 KAH Tequila Reposado
Ultra smooth and high proof, intesnse agave flavor, hints of vanilla and caramel.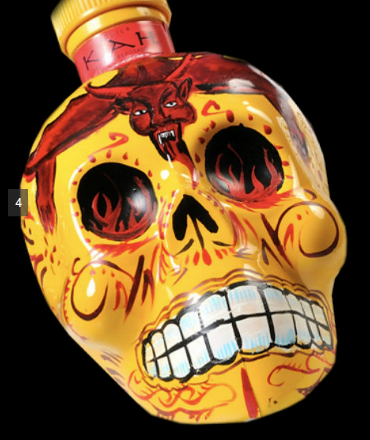 KAH Tequila Extra Anejo
Smooth pepper and smokey wood flavors with hints of sweet spice, vanilla, honey maple and caramel.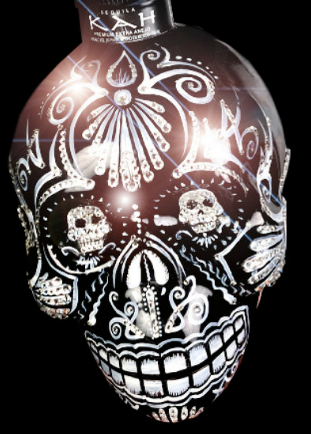 I can find them online but I've been searching the liquor stores in NJ and NYC to no avail. If anyone sees them in the stores please leave me a comment to let me know where. They aren't cheap but those bottles are so cool I really don't care. I'm on a misson.
P.S. I almost forgot to mention that I've emailed from the KAH website and sent them a message on Twitter and no response in over a week. :(