What do you get when you combine a great looking skull, 4 high speed USB ports and a tray to put some crap in? Something I need!

Skull USB Hub from USBfever.com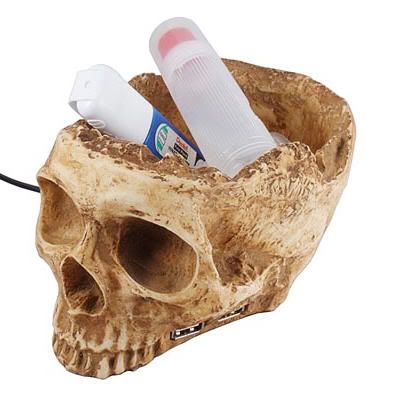 $35 and only $3 shipping from Hong Kong.

One day I'm gonna take stock of my life and wonder where all my money went. And where all this skull stuff came from. But that's later.