I'm totally in love with this men's Skull-Embossed Digital Watch
from Lucky Brands. Not only does it have skulls on the silvertone rectangular case but the blank leather strap is Skull-embossed as well. Bonus that it's has bright red digital numbers so I can see the time when I am at a dimly lit club. Plus, I suck at telling time.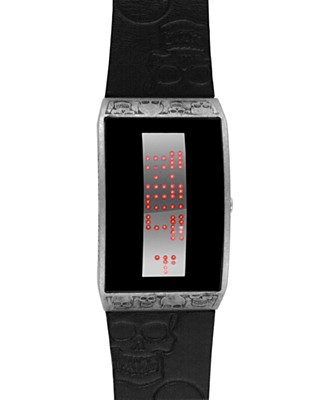 This Digital Skull watch is only $52.99 at Overstock. It's still $90.00 over at Macys.com and was originally $150. Bargain! As always, only $2.95 for shipping and limited inventory so make your move quick on this.

I'm really really tempted to get one for myself even though I'm not sure a men's watch will fit me. I'm pretty sure I can make it fit.