Torrid.com is having one of their 50% off all clearance items sale. Their clearance stuff goes pretty quickly and this sale is only until Jan. 19th. When I say items sell out fast during Torrid's clearance sale, I am not kidding. Last time I had the sugar skull wallet in my shopping cart and by the time I checked out it was sold out. I've already got my order in, here's some of what I picked up:


Black Tattoo Print Skull Cosmetics Case
- Sale: $3.49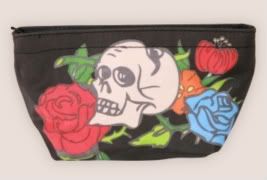 Black Sugar Skulls Lace Trimmed Brief
- Sale: $6.99
You gotta check out a close-up on these...HOTT!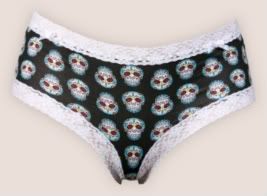 Hematite Skull Cutout Necklace
- $12.00
(ok, not on sale but I had to have it)