Nothing proclaims your undying love for bacon more than permanently tattooing it on your body. I've come across some great bacon tattoos (and some not so great ones) that I've compiled for our collective enjoyment. Click on the pics to go to the websites where you may be able to find more information on these works of art.

I think this one is my favorite.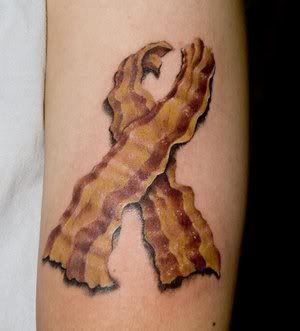 **UPDATE!: Tat owner identified! The Hamzinger found his bacon armband here and I gotta give him props as this is one of my very favorite bacon tattoos. He is a member of the awesome & funny cover band The Misfats.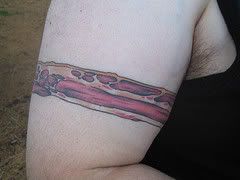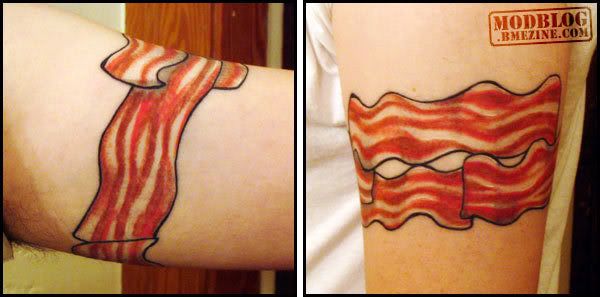 Baconstache



Food editor and Author, Gwyneth Doland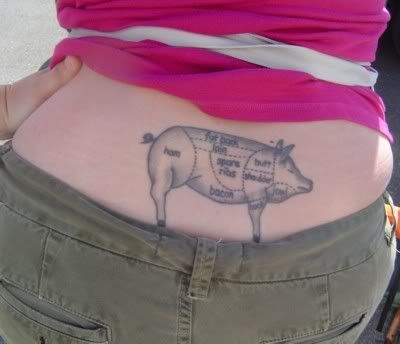 With a Simpsons reference no less...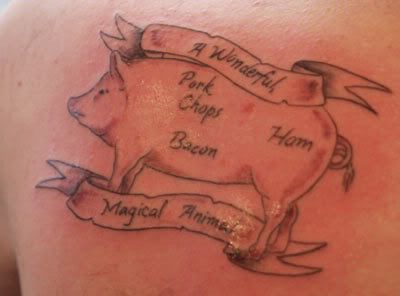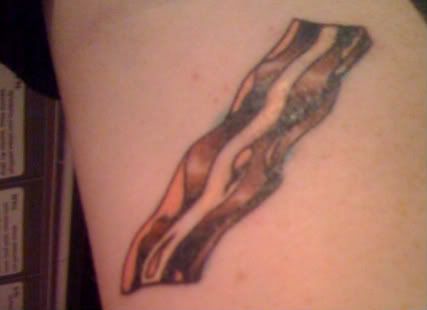 Jill Barron, executive chef at De Cero, a Mexican restaurant in Chicago, likes to express her love for food indelibly -- on her lip, among other places.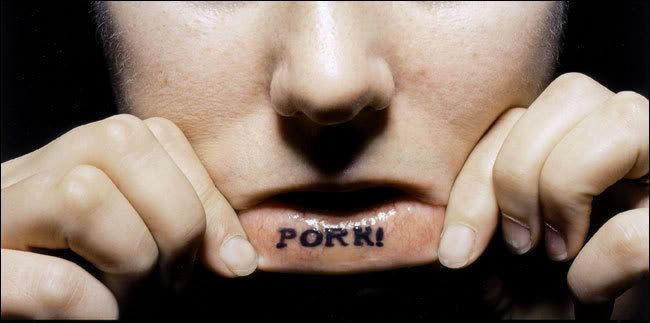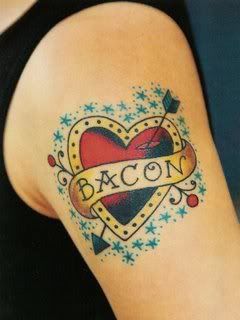 Probably the most famous breakfast tattoo ever:



There are a few more but I'll save those for part 2. If you find any bacon or pork related tattoos that you think I should feature, please email me the link at skullsandbacon (at) gmail.com.