Wandering around Etsy.com today, I ran across this amazing Bacon Lamp ($35.00). Made of archival ink and paper, the bacon looks great in the daylight but this lamp really comes to life with it's bacony glow.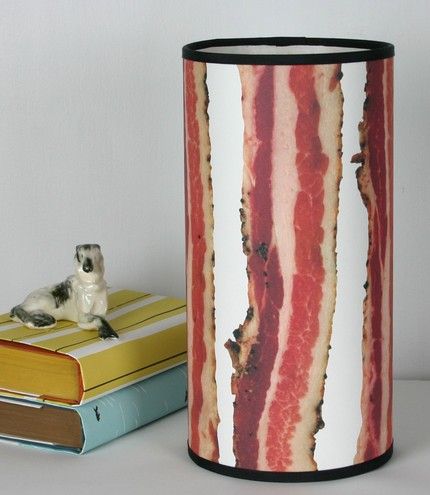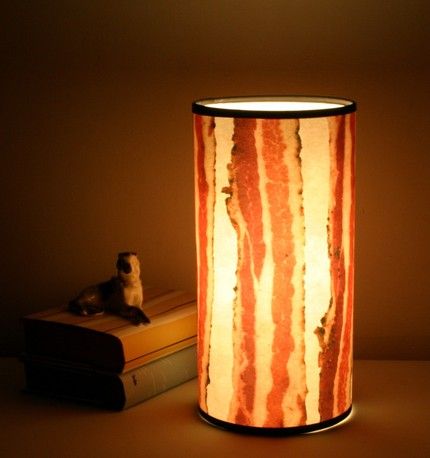 The only other bacon lamp I've seen was made out of real bacon and, well, while that's cool, it's not very practical, is it?

The artist, Monica (czechpub on Etsy), also has a really great Skeleton Lamp for sale.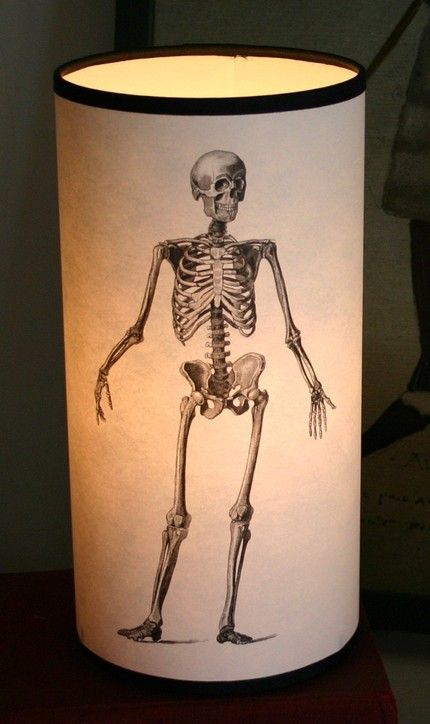 Check out her other lamps and she takes custom orders as well; the possibilities are titillating!