It's been way too long since I've been able to get a post up and the skulls have been piling up. I'm completely out of money to buy more skull things yet I can't pass them up. I'm thinking of selling a kidney or something to scrape up some dough.

Grandin Road has the swankiest Halloween Skulls. The skull window panel is to die for and the skull tablecloth and pillows are fabulous.

Damask Skull Window Panel - $22.00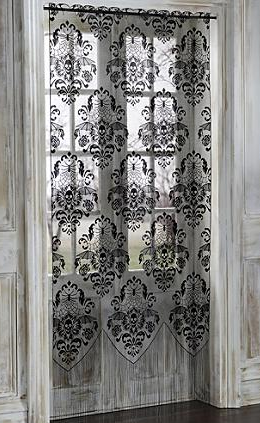 Close Up: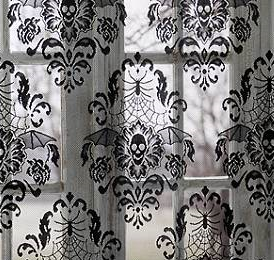 Gothic Skull Table Toppers - $49.00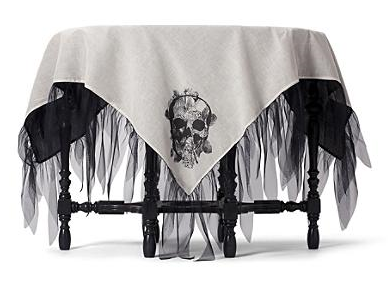 Gothic Skull Throw Pillows - $24.00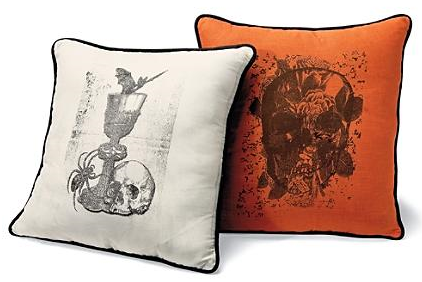 Even Kohl's is getting in on the skull action with some nice tableware and kitchen towels.

Flocked Skull & Crossbones Table Runner - $29.99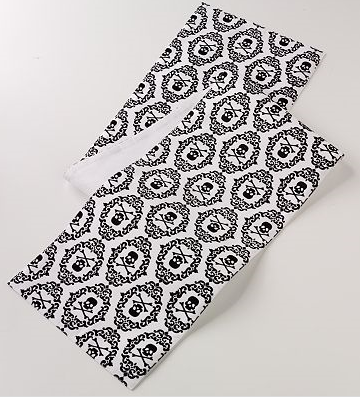 Skull & Crossbones Flocked Placemats - $6.99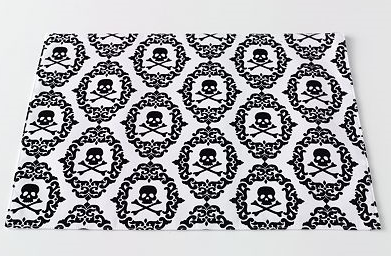 Skull & Crossbones Kitchen Towel - $5.99


Some tasty skull chocolate lollipops from Godiva aren't cheap but you know that chocolate is to die for.

3 Skull chocolate Lollipops - $15.00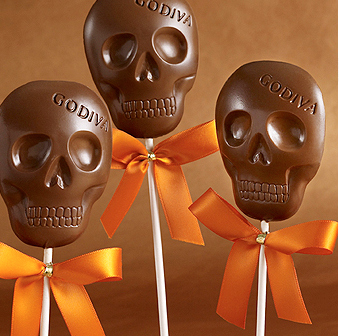 I hate licorice but these are just too cute.

Licorice Skulls from Harry & David - $7.95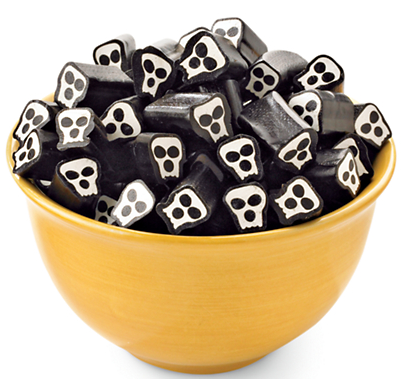 If you're into baking, Wilton has fantastic skull stuff. The cake pan seems to be sold out in most places so if the 3-D skull cake pan strikes your fancy you probably need to get in on that pretty quick.

Wilton Skulls Baking Cups - $1.99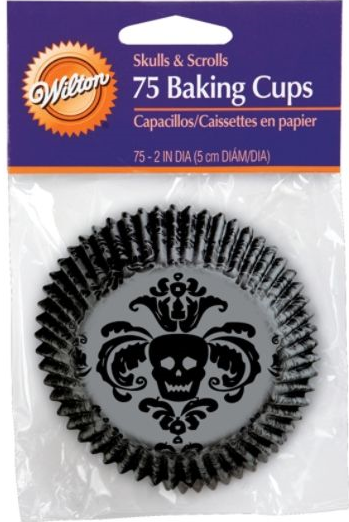 Wilton Skull Cupcake Stand - $5.99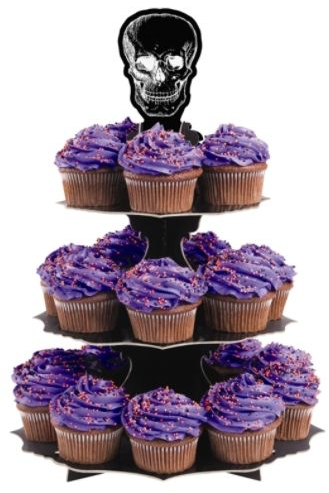 Wilton Skull Parasol Pix - $1.99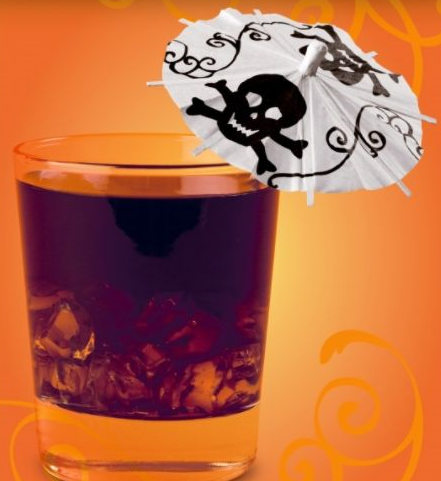 Wilton Dimensions 3-D Aluminum Skull Pan - Sale $24.49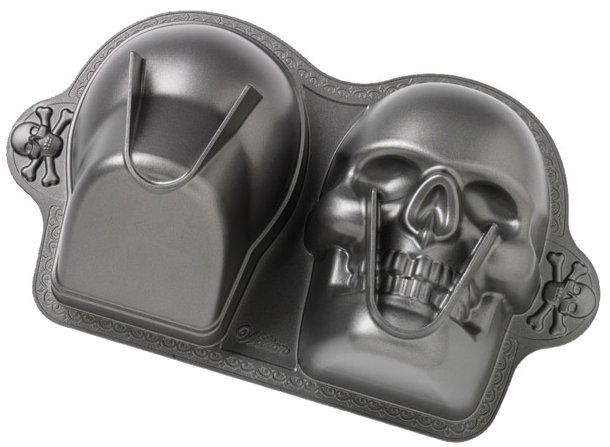 Even with just a powdered sugar coating this skull cake is awesome.



Tomorrow I head to Macy's where my brother spotted some fancy skull pillows that they don't have on their website. My credit card is ready and what's the problem with a little debt anyway?