Yeah, I know it's been a while. Equal parts of busy and lazy keep me from doing all of the things I mean to do. But you know, I have to share when I find some awesome new skull stuff, that gets me motivated! Today when I saw the weekly flyer for Kmart I actually ran to a computer to buy this stuff. I wasn't even at home so I had to commandeer my mom's computer for a little drive-by-shopping. Here's what I picked up:

COEXIST by Cannon Skull Beaded Window Panel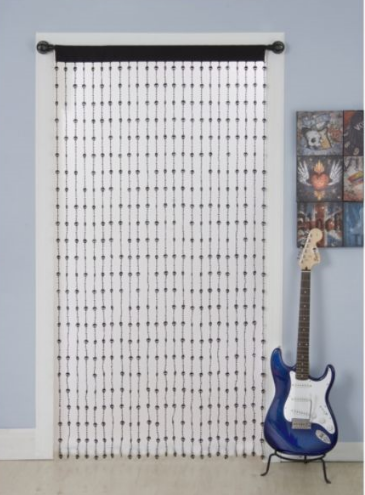 Pretty sure I'll use these as door beads but they'd look awesome over some window sheers too. Regular price is $9.99 but they are on sale for $5.99 this week. Score!

COEXIST by Cannon Skull Printed Sheer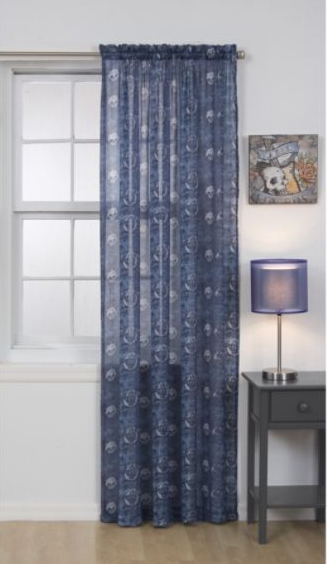 I bought four of these, on sale for $5.99. I don't even care that it doesn't match my color scheme, how often do you see skull window coverings?

Essential Home Rose & Skull Fiber Reactive Beach Towel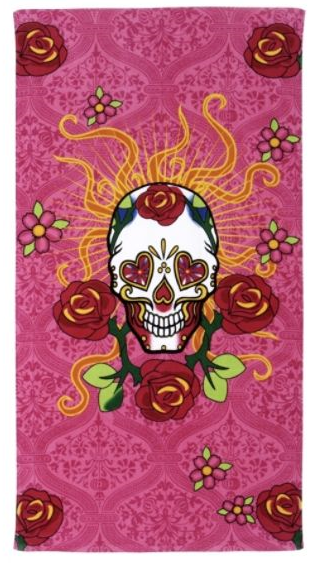 I need another towel like I need a hole in my head but this one is freakin' cool and on sale for 5.99.

EMTEC USB Flash Drive 4GB Skull and Crossbones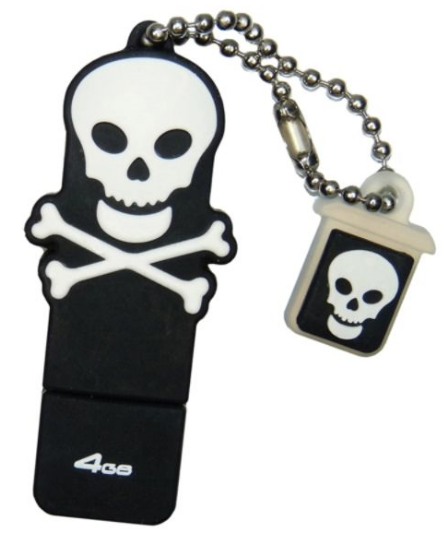 Nice 4GN skull flash drive for only $16.99. Heck, I'd buy it just to use as a keychain.

Back to school time is a great time for finding new skull stuff and Kmart has tons more.

I'd love to hear from anyone that's seen some radically new and awesome bacon or skull things. Drop me a line!