Old School = coloring Easter eggs
New School = coloring bacon

Graphic Designer, Neil Caldwell, has been busy with the Bacon Colour Wheel Project and he's done an amazing job.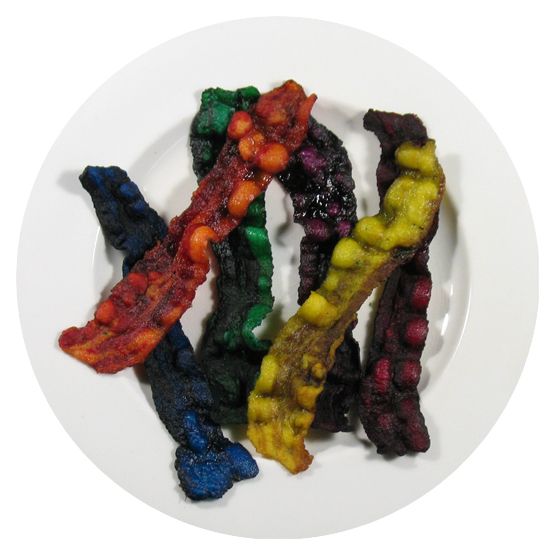 Easter egg hunts are so last year, we need a bacon hunt!

Also, I would love a rainbow BLT right now.