I'm not sure why it took me so long to hear about the heaven on wheels they call the DessertTruck. Only a few short blocks away from my office, this mobile food truck brings fine-dining restaurant style desserts to the streets of New York for only $5.00. I heard about DessertTruck just a few days ago and tonight I stumbled into it on an after dinner walk with a friend. Having read about their Chocolate Bread Pudding topped with bacon crème anglaise, I had to get some.

It was divine. I'm not a fan of traditional bread pudding, but this delicacy tasted more like a warm, rich and gooey chocolate pudding cake. The bacon crème anglaise doesn't have a very strong bacon flavor at all but the hint of the smokiness is in there and it's works so well with the chocolate bread pudding.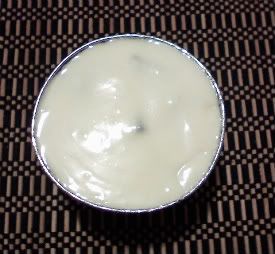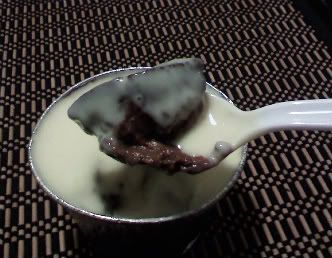 I definitely want to go back there as they have some other tasty sounding desserts on their menu, which changes every so often. On my list to try are:
Milk Chocolate Mousse with a peanut butter cream center topped with caramel popcorn

Goat Cheese Cheesecake topped with fresh blackberries, rosemary caramel, and a pistachio crisp

Coconut Tapioca with cilantro pearls, pineapple, and mojito granita

Molten Chocolate Cake with liquid ganache center, a hint of olive oil and topped with sea-salt and roasted pistachios
Yum.
Their current menu is on their website -
http://www.desserttruck.com/
. If you're in NYC, you can find the DessertTruck on the corner of St Marks Place (8th St) and 3rd Ave, NYC.