**UPDATE!**Congrats to Phairhead for winning the Oberto Bacon Jerky! Hopefully she'll let us know how she likes it! Natazcha was originally picked as the winner but I didn't realize that you couldn't ship food overseas so a consolation prize is coming her way!

A couple of weeks ago I entered a Thrillist contest on Twitter (@Thrillist) to win some bags of Bacon Jerky from Oberto. All I had to do was answer the question, how much do I love bacon? Well, duh, and yes, I was one of the winners.


So I came home the next week to this box sitting on my doorstep: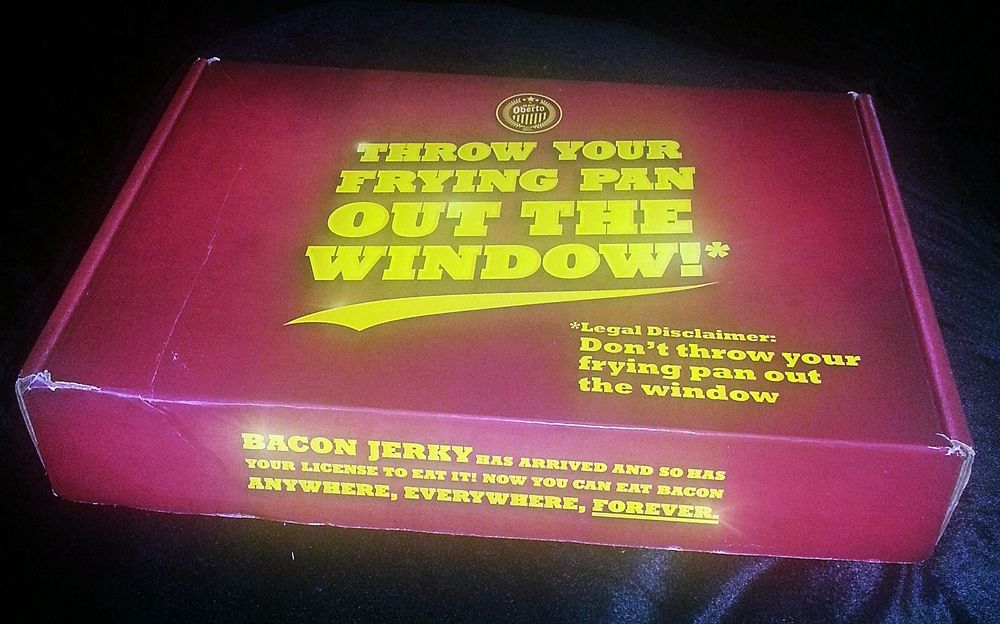 You might know Oberto from their jerky and other meat snacks. New to their line-up is Applewood Smoked Bacon Jerky and I was psyched to try it. I opened the box to two bags of Bacon Jerky and a Bacon Wallet!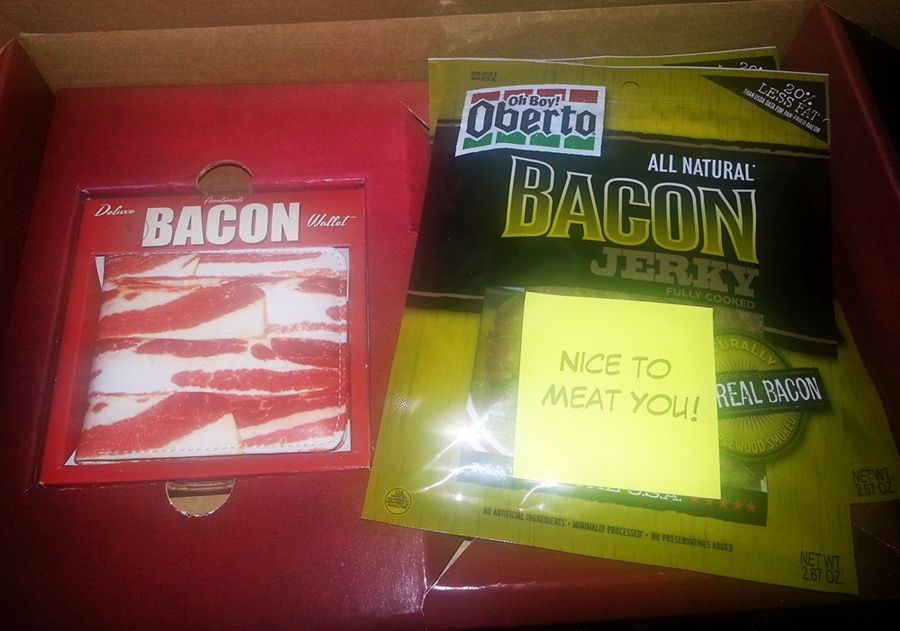 I ripped open a bag right away and was automatically impressed by the look of the Bacon Jerky. Big pieces, thick and meaty...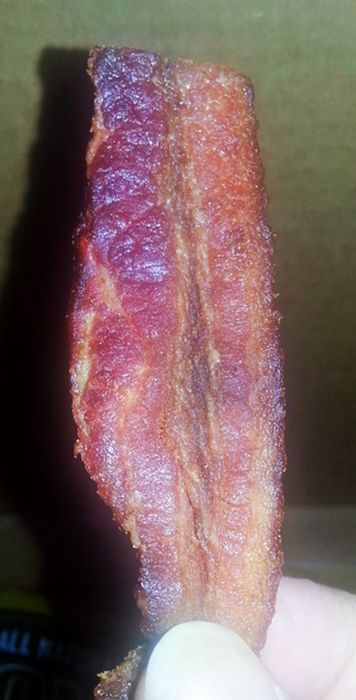 Wow, this stuff is really, really good. Pure, fresh bacon taste, not too salty, not too fatty or chewy. It's also not as leathery or tough as beef jerky and you could totally use this on a sandwich. I'd have no problem throwing some on a BLT. I brought a bag to work with me and everyone who tried it was really impressed. I've tried some other bacon jerky products and so far Oberto's Bacon Jerky is hands-down the best.


It wasn't until a couple of days later that I opened the Bacon Wallet...



Freakin' hysterical. Oberto filled the wallet with all sorts of fun - a Bacon Driver's License, Bacon Jerky Business Card, photobooth photos and more.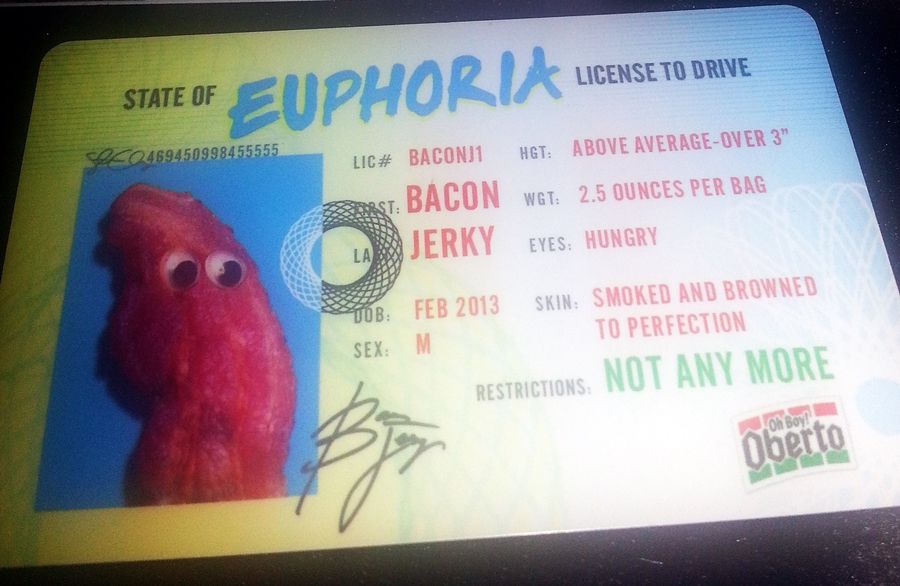 These made me actually laugh out loud.


**GIVEAWAY**
Anyhow, Oberto wants to give one of my readers a couple of bags of Bacon Jerky. Just leave a comment here or on Twitter (@skullsandbacon) and tell me why you need this Oberto Bacon Jerky. Comments must be in by midnight EST, Tues. May 7th. Please make sure I have a way to contact you via email or twitter when making your comment, so that I can contact you in case you win. If I can't contact you then another winner may be selected randomly.